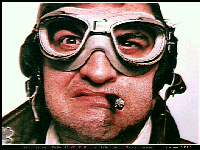 ATP & PRO PILOT CORNER
The Home of non-Microsoft Flight Simulations
Final Update: October 8, 2009-Left online for historical purposes
Here are my LINKS pages.
For Windows or DOS Help CLICK HERE
The "ATP Book" + copy of ATP w/USA Scenery available (03/2006) from PCFlying!

HELP SUPPORT THIS SITE-Purchase books and music by clicking on the below Amazon.com graphic
Click Here!
For information and links for the below flight simulations:
"Flight Assignment: Airline Transport Pilot" (ATP) by SubLogic. Last version "Revision E" 1993.
"Flight Lite", "Flight Lite Plus" by SubLogic and "FLIGHT" by Sierra.
"Airline Simulator" (AS) by LAGO based on ATP Revision E: Released November 96.
"Airline Simulator 2" (AS2) by Nomisoft. Released: July 1999.
"Sierra Pro Pilot 2000" (SPP2000). Has been CANCELLED as of September 99.
"Sierra Pro Pilot 99" (SPP99). Was Released: October 1998.
"Sierra Pro Pilot" (SPP) Was Released: December 1997.
"X-Plane" by Austin Meyer. Latest version is 7.x.
"FLY" by Terminal Reality. Was Released: July 1999.
"747-400 Precision Simulator" (PS1) by Hardy Heinlin/Aerowinx. Latest-Version 1.3.
"Flight Unlimited" (FU3) Released September 1999 by Looking Glass (now Electronic Arts?).
"Flight Gear" an open source, multiplatform sim project.
Welcome to "ATP/Pro Pilot Corner"
Since December 1995, providing information, tips, and links for IBM compatible,
non-Microsoft, commercial (non-combat) computer flight simulations.
Microsoft Flight Simulator users-please see my links page for links to many MSFS related sites
Here are some useful sites: Aviation Week & Space Technology Magazine online
Air Disasters
ATP, AS, AND SPP INFORMATION AT THIS SITE
| | |
| --- | --- |
| | WHERE TO BUY OR DOWNLOAD |
SUBLOGIC ATP AND "USA" SCENERY FACTS AND HISTORY
INTERNET NOTES FOR FLIGHT SIMMERS