"3D-AGS" PANEL SCREEN SHOTS
Below is the ATP+3D-AGS, A320 main "glass cockpit' panel. Yes, the FMS and NAV display work! Note the haze enhancements attempting this low visibility approach.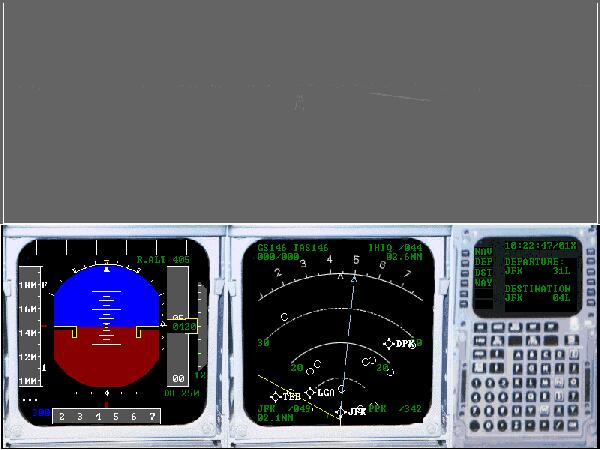 The below is the analog ATP+3D-AGS 737 Main Panel.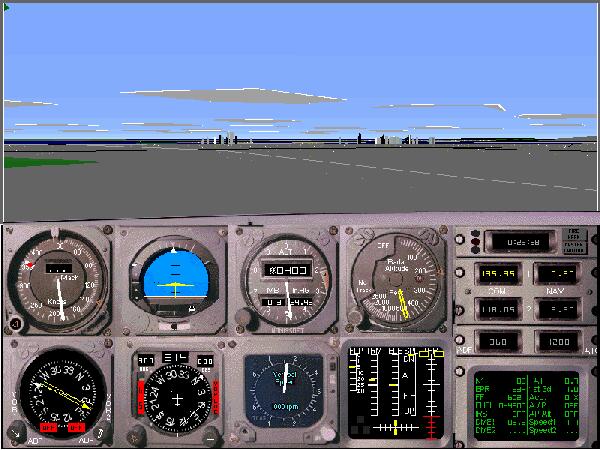 There are also appropriate panels for the other ATP aircraft: Shorts 360, 767 (glass cockpit), and the 747.
---